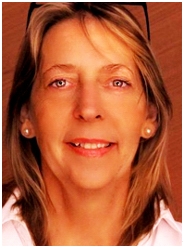 Heather Mallery
Welcome to About You Counselling & Hypnotherapy
Take that step - I can help you find a way forward.

Most of us experience difficult times in our lives, or have feelings of being unfulfilled. These days, everything comes with instructions, even the simplest of household appliances, yet the most challenging event of being born into this world and we arrive with nothing. Counselling is, I believe, the instruction manual we were never given.

I can help you look at your life, past, present and future whilst being emotionally supported and professionally guided. We all need a map sometimes to see where we were, where we are and where we want to go. Fear or lack of confidence and self-worth can stop you achieving your full potential. Life experiences can make it difficult for you to move forward or prevent you from realizing goals. A counsellor can help you look at your life from a different perspective and help you lead a more fulfilling life.

I see clients in person and you can contact me for this option, however, it is often difficult either to find the time or the will to go to a counsellor. Live online, telephone or email counselling can provide you with a more convenient way to have the benefit of counselling, as it is often difficult to fit into a busy working day. Home visits can also be possible by agreed arrangement. Cost will vary according to distance.

Hypnotherapy can be given either at your home or at my premises in Etchingham.

My service is completely confidential. Payments and all personal details are held securely. I provide counselling by appointment either online via MSN or Skype (webcam available), by email, or face-to-face in person.

If you would like more information, or to book an appointment, please do not hesitate to contact me.
---